Can I just say how I'm excited about this movie?
Got this from Mockingjay.net

Liam Hemsworth and Josh Hutcherson as Gale and Peeta respectively
THIS. =D I personally think that they cast the right Peeta. He is exactly what I had imagined when I read the book!!! As for Liam as Gale, he's alright. Looking a bit older than he's supposed to be. But overall, they are okay (esp. Josh as Peeta).
More still photos of the trio ~

Jennifer Lawrence as Katniss Everdeen and Liam Hemsworth as Gale Hawthorne
and finally,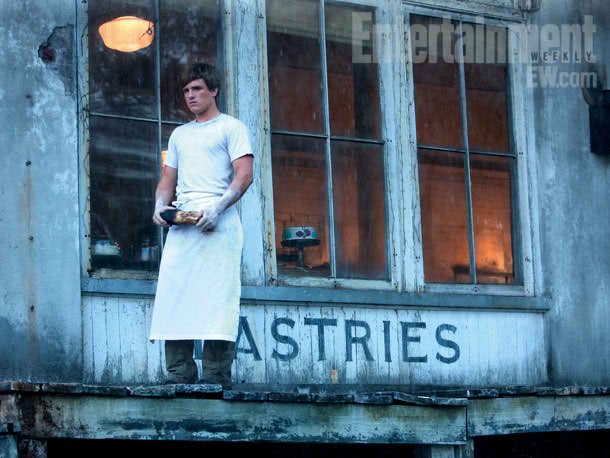 Josh Hutcherson as Peeta Mellark aka The Boy With the Bread
That last picture is just… I'm speechless. =))))))))